Lessons
All of our lessons are offered on a basis that conforms to the student's schedule, taking place
in the student's home, in the environment where the student is most comfortable and relaxed.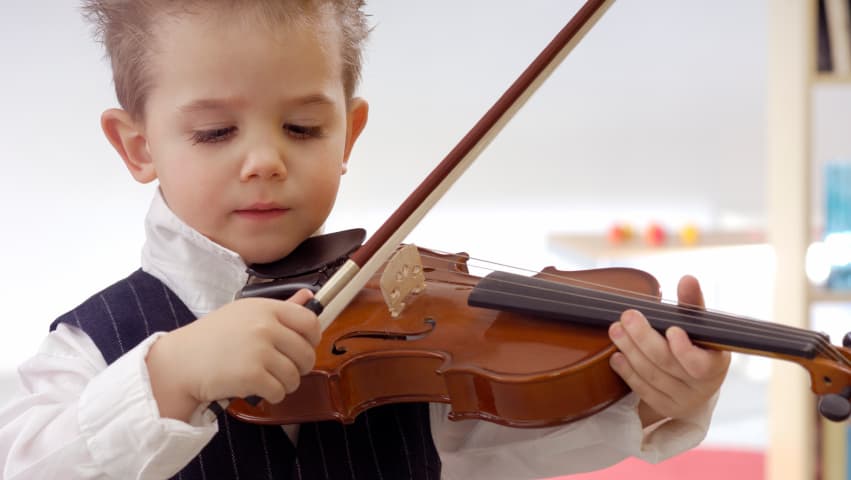 Kids
Learning to play a musical instrument can be both exciting and challenging at the same time. However the correct music instructor can create a learning environment that motivates the student to perform at their best, embrace what they are learning and generate pleasant memories along the way.
Our music lessons are designed to instruct the student of every age at the level that is most comfortable for their learning style, current ability and level of commitment. Learning to play a musical instrument is like learning to ride a bike, walk or swim… it can never be too early.
Teens
Whether the student is a novice, having never played a stringed instrument like violin, viola or cello; a student with limited experience and playing time; an intermediate level, or an experienced player with a performance portfolio, we are able to assist the student toward accomplishing their goals in strings.
Adults
It is never too late to learn to play a musical instrument!  Although as adults we live busy lives, packed with work, family and social activities, time invested in learning to play a stringed instrument such as violin, viola or cello can reap massive self-fulfillment rewards that money alone just can't purchase.
While we can't guarantee that you will evolve to become the next Niccolo Paganini, believed by some to be one of the greatest violinists of all time, we welcome new students of every level of ability that desire to learn to play violin, viola or cello in the Wilmington, Delaware area and will promptly reply to your registration request.